Description
Benanti Contrada Monte Serra Etna Rosso DOC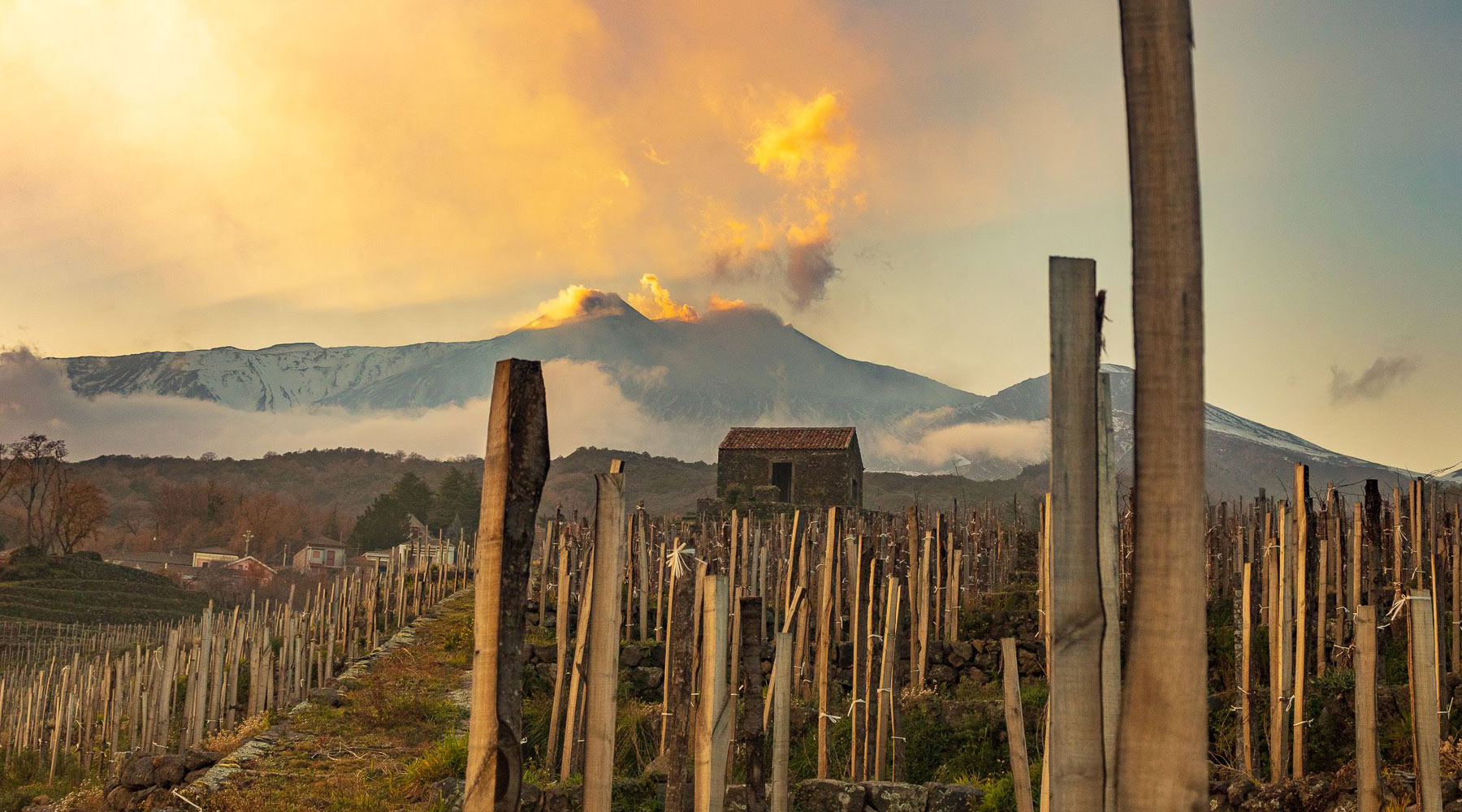 Area: Sicily/ Sicilia
Appellation: Etna D.O.C. Rosso
Grape variety: Nerello Mascalese, the noble indigenous red grape variety of Mount Etna Production area Contrada Monte Serra, on the slopes of Monte Serra, an ancient extinct volcanic cone within the territory of the village of Viagrande (CT), on the south-eastern flank of Mount Etna Altitude c.450 m a.s.l. /c. 1,500 ft a.s.l.
Climate: High hill climate, humid and rainy in the cooler season, with high ventilation and luminosity.
Soil: Sandy, volcanic, rich in minerals, with sub-acid reaction (pH 6.3)
Vine density: c.9,000 vinestocks per hectare
Yield: 6,500 kg/ha
Age and training system of vines: Ranging from 14 to 100+ years old. Head-trained, shortpruned bush vines ("alberello"), grown on small terraces with dry lava-stone walls .
Vinification: Grapes are hand-picked in late September / early October, de-stemmed and softly pressed. Fermentation occurs at a controlled temperature in stainless steel, with a c.21 days long maceration, using an indigenous yeast selected in the vineyards by Benanti. Maturation occurs in used tonneaux of French oak for about 12 months. Refining In the bottle for approximately 10 months
Tasting notes
• color: pale ruby red with light tints of garnet
• scent: ethereal, spicy, with scents of red fruit
• taste: dry, medium-to-full bodied, reasonably tannic, balanced and persistent
Alcohol content: 14.5% by VOL.
Serving temperature: 18 – 19 °C
Food pairings: A versatile wine particularly suited for red meats, wild fowl and mature cheese
Drinking window: 2020 – 2032